Which cryptocurrencies should I trade with?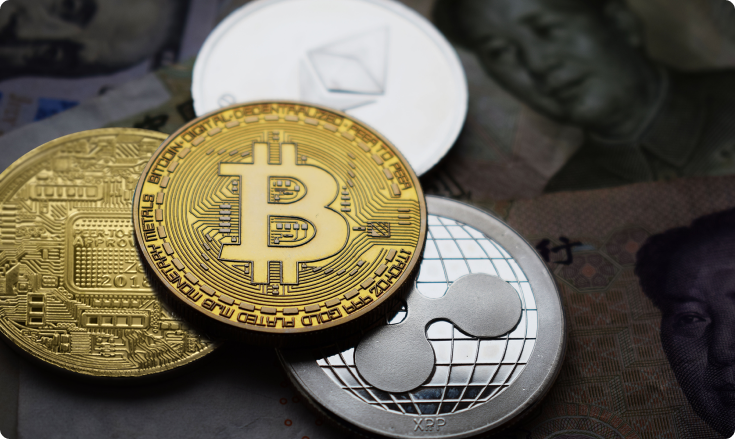 There are over 5,000 cryptocurrencies existing in the world today, all with their own projects and aims. If the creation of cryptos keeps going at this pace, soon we will forget how the world functioned before them.

Investors' focus is usually on the first twenty cryptos, and here we have singled out four of them: Bitcoin, Ether, Bitcoin Cash and Ripple.
Bitcoin
The very first cryptocurrency created is Bitcoin. It was launched back in 2008, at the beginning of the global economic crisis. Although its creator is unknown, it's believed that it's a Japanese man named Satoshi Nakamoto.
This crypto is first on the list by its price and Market Cap, which is calculated when you multiply price and supply, and it represents the total market value of a cryptocurrency circulating supply. Market capitalization of Bitcoin (BTC) is an incredible $717,799,576,621.
The main function of Bitcoin is money transactions. This means that you can buy products and services with Bitcoin, plus send Bitcoins to another account, also known as a peer-to-peer transaction. In a sentence, Bitcoin "is a consensus network that enables a new payment system and a completely
digital money
".
As Bitcoin has the longest history, it's highly involved in various industries. With Bitcoin you can buy a house, pay for a vacation, buy/rent a car, buy a book or simply buy a sandwich. Another important usage of Bitcoin is that you can use it to buy other cryptocurrencies. As you can see, its usage is really broad.
What's also interesting is that over the years Bitcoin has made huge changes in the financial and banking system. It not only affected the way they're operating, but some experts believe that Bitcoin is a threat to the financial institutions' existence.
Ether
Right after Bitcoin comes Ether. Ether (ETH) was launched in 2015 by a young programmer Vitalik Buterin. It is the second largest cryptocurrency by Market Cap ($296,449,685,992).

Ethereum, which is a community-built technology, stands behind the cryptocurrency Ether. Although Ether and Bitcoin are both cryptocurrencies created on the blockchain-based software platform, Ether differs from Bitcoin in some ways. The main benefit of Ethereum is that it's programmable. Thus you can use it for creating many different digital assets. In other words, Ethereum's vision is to create a marketplace where money transactions, communication, games and apps are functioning directly, without third parties involved. Many developers all over the world who believe in this software are working every day to improve it.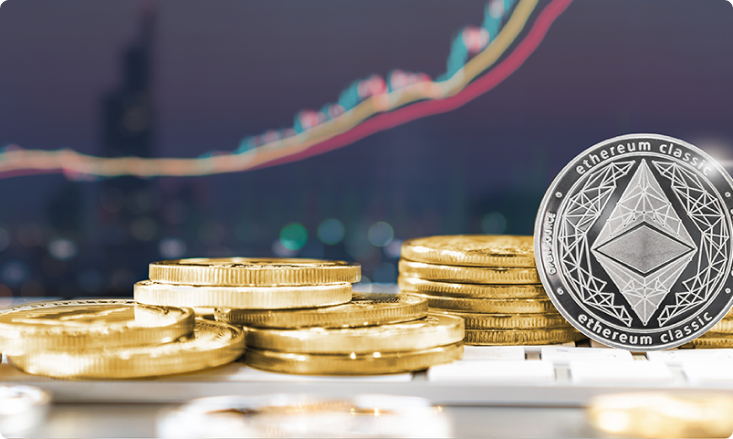 If you have Ether, Ethereum's token, you can use it to:
empower the development of decentralized apps, so called "dapps",
to use dapps (there are dapps in gaming, social networking, financial systems, etc),
to purchase products and services, or
to send money to another party.

Bitcoin Cash
Bitcoin Cash holds 12th place by Market Cap which is $13,103,630,775. It was created in 2017 as an altcoin (in the cryptocurrency world the terms "spin-off" and "strand" are also used).

Unsatisfied with the small block size of nodes that Bitcoin was running, a group of investors, bitcoin activists, entrepreneurs, developers and miners gathered and created a cryptocurrency with a bigger block size that allows more transactions capacity and improves scalability. Bitcoin Cash (BCH) was launched.

Main advantages of Bitcoin Cash over Bitcoin are faster transaction process and lower fees, even though these can change in future.

Fixed supply of Bitcoin Cash, as well as of Bitcoin, stands on 21 million coins. This means that when this number is reached, there will be no more coins in supply. So far, the supply has reached 89.28% of the total capacity. Therefore, with this in mind, maybe you should consider investing in this cryptocurrency.

Ripple
Ripple as a company was founded in 2012 by Chris Larsen and Jed McCaleb. It created its currency, XRP, to be a more efficient alternative to both other digital assets and existing monetary payment platforms. The XRP is a currency with a Market Cap of $41,427,674,888 and thus comes in 6th place.

The technology of the platform is all about accelerating payment transactions and improving financial systems. The goal of this project is to build a more inclusive financial system that will provide better financial services. Although XRP is already premined, you can use any other currency to make transactions on the platform.

Because of its idea and prevalence, major banks, institutions and financial services operate with the help of Ripple and XRP.

The interesting thing about Ripple is that it consumes less energy and thus promotes sustainability versus other major projects in this market.

Conclusion
Cryptocurrencies are becoming more powerful every day, and for a good reason.
In relation to your preferences and needs, you can choose to invest in various cryptocurrencies and their projects.

Bitcoin is the largest and the most popular one and with the longest history. It's mainly used for payment transactions all over the world and across numerous businesses.

Ether is a coin of Ethereum's platform for developing decentralized apps and making purchases.

Bitcoin Cash is an altcoin of Bitcoin and for now it has larger capacity and speed than Bitcoin.

The idea of Ripple is to make an exceptional financial system for banks, institutions and regular users so that transactions between parties are done in the shortest time possible.


Note: Please, keep in mind that all the numbers shown in this article are changeable and are taken at the time of writing.


Sources Consulted
1. Peer-to-Peer Electronic Cash. [cited 16 Jun 2021]. Available: https://bitcoincash.org/
2. Ethereum 101 - CoinDesk. CoinDesk; [cited 16 Jun 2021]. Available: https://www.coindesk.com/learn/ethereum-101/what-is-ethereum
3. What is Ethereum? [cited 16 Jun 2021]. Available: https://ethereum.org/en/what-is-ethereum/
4. Bitcoin - Open source P2P money. [cited 16 Jun 2021]. Available: https://bitcoin.org/en/
5. Cryptocurrency Prices, Charts And Market Capitalizations. [cited 16 Jun 2021]. Available: https://coinmarketcap.com/
6. Wikipedia contributors. Bitcoin Cash. In: Wikipedia, The Free Encyclopedia [Internet]. 1 Jun 2021 [cited 16 Jun 2021]. Available: https://en.wikipedia.org/w/index.php?title=Bitcoin_Cash&oldid=1026321783
7. Frankenfield J. Bitcoin Cash. 19 May 2021 [cited 16 Jun 2021]. Available: https://www.investopedia.com/terms/b/bitcoin-cash.asp
8. Frankenfield J. Ripple. 4 Jun 2021 [cited 16 Jun 2021]. Available: https://www.investopedia.com/terms/r/ripple-cryptocurrency.asp
LimitPrime © 2022
Begin to invest and
start earning today!
Categories

Do you need personalized assistance?
---
READ MORE INTERESTING ARTICLES
---