Stay up to date with all of the promotions that Limit Prime has in store for you year around.
Check below to see which one you are eligible for and happy trades !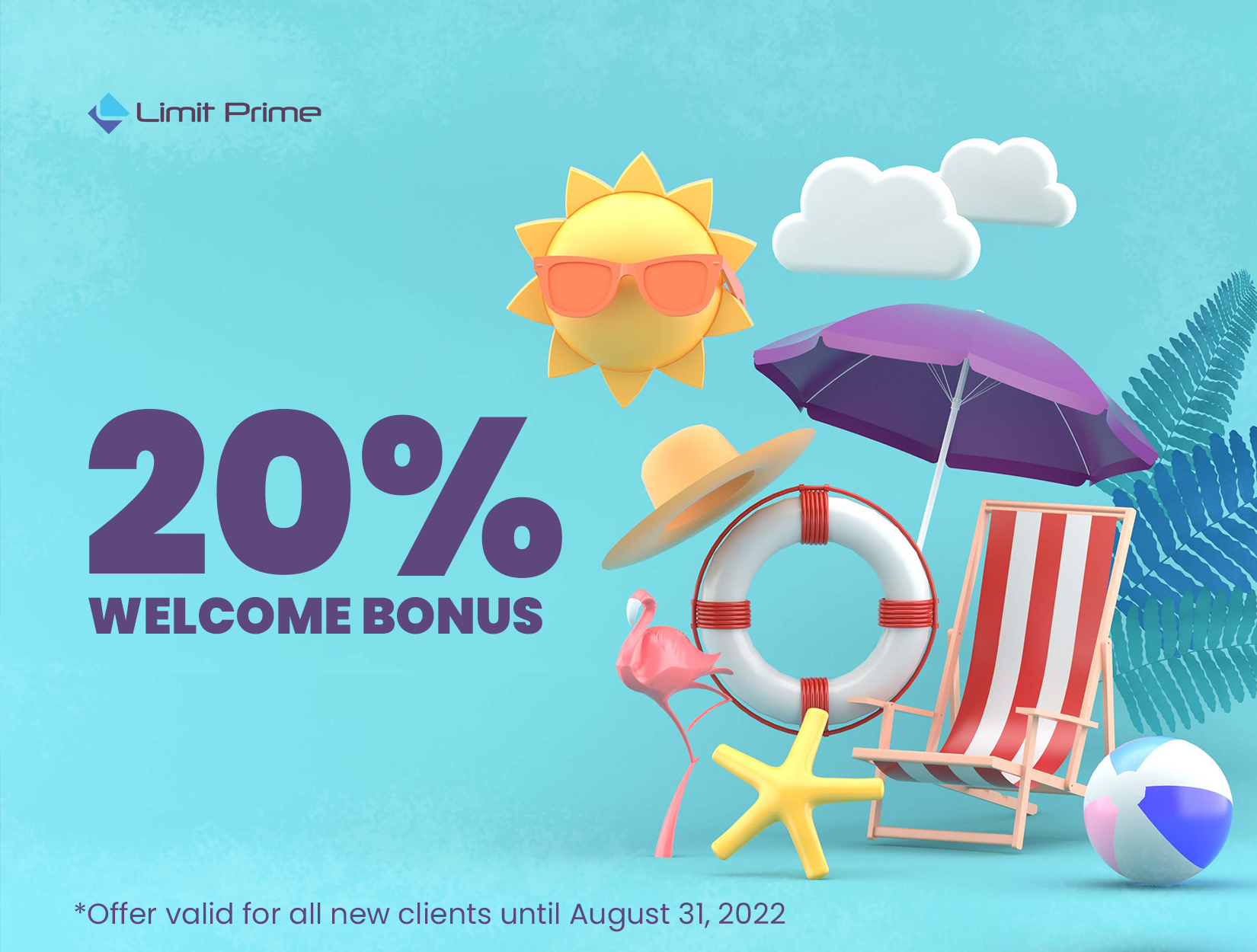 We welcome you on board with a 20% BONUS
Join the Limit Prime community today and get your reward! Until the end of August, Limit Prime Securities is offering its new clients a chance to get a 20% Welcome trading BONUS on their first deposit.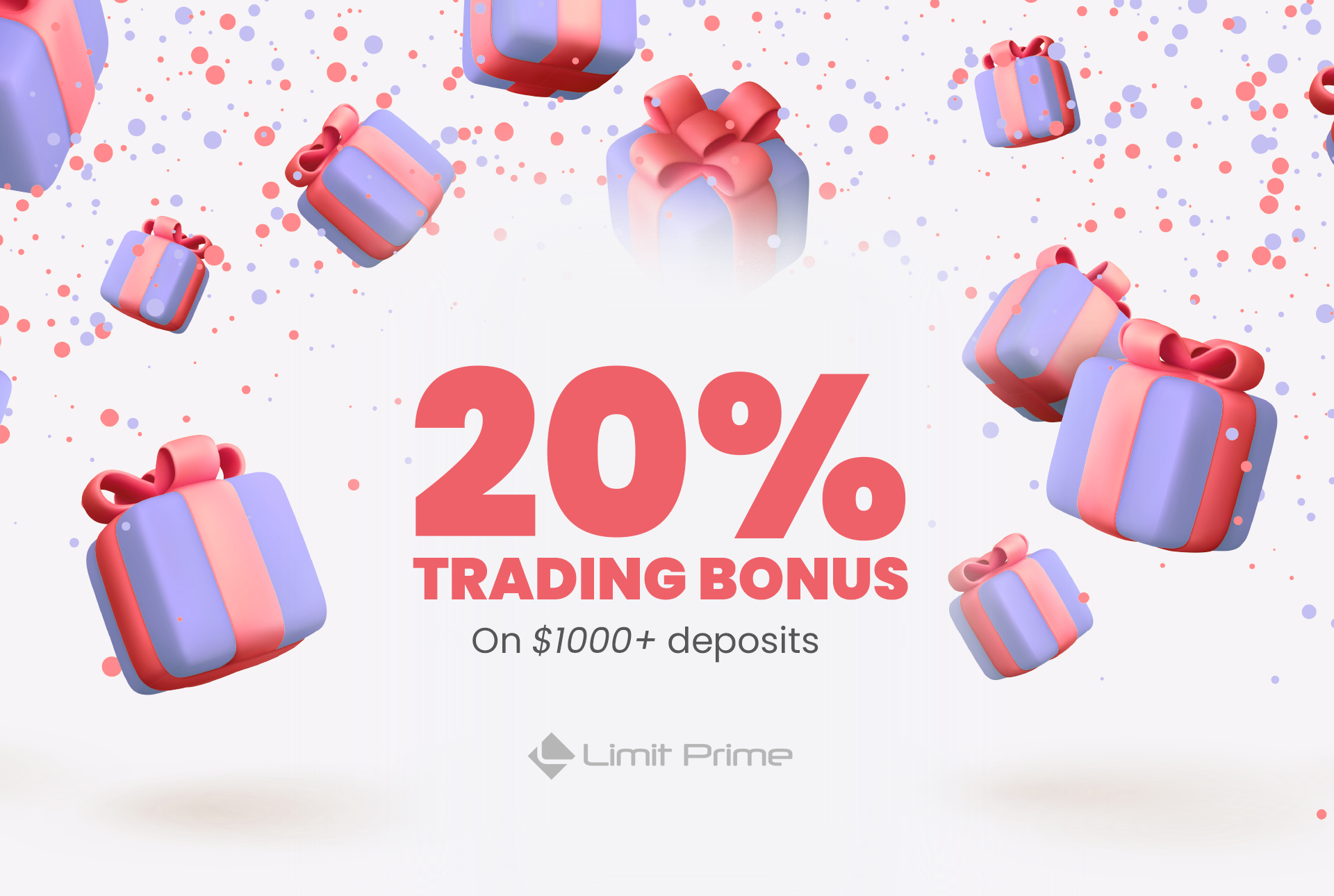 Start trading with 1000 EUR+ and get 20% in BONUS
From 01.03.2022 until the end of the year, every approved client of Limit Prime Securities, who makes a first deposit of at least EUR 1,000.00 (EUR 1,000.00 or more) will benefit a 20% extra bonus. Get yours today!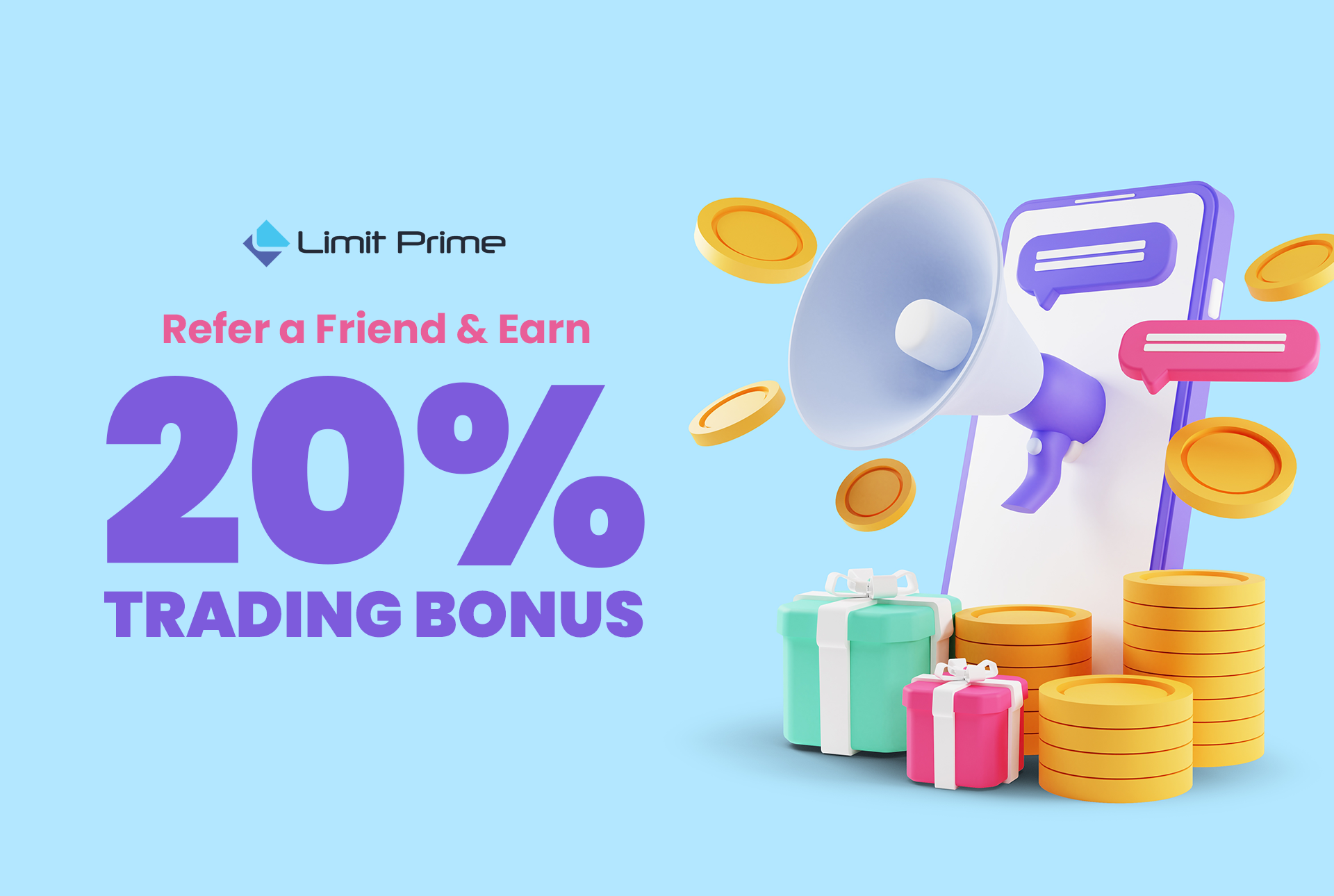 Refer a friend and earn a 20% trading BONUS
Refer a friend and earn a 20% trading bonus! Get in touch with your assigned Manager and let them know ! *This offer is only valid for Limit Prime Securities' existing clients.