How did Netflix manage to recover? - Q2 Results
22.07.2022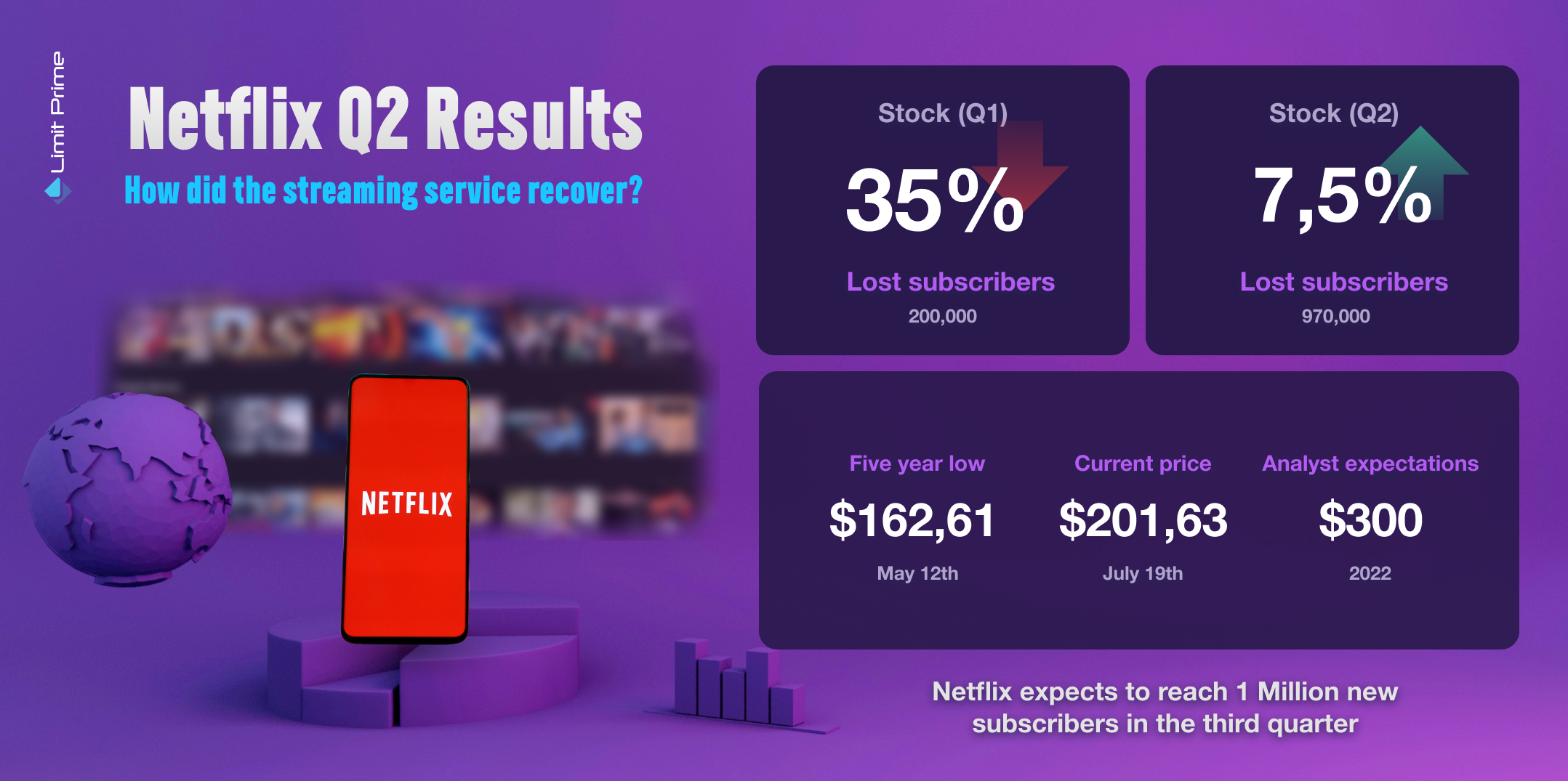 Q2 Results
Netflix - the streaming service giant reported its second-quarter 2022 earnings after the market closed on July 19.
Netflix let the public know that it lost approximately 970,000 subscribers during the last three-month period. This is a way smaller loss than what Netflix forecasted back in April when the devastating Q1 results were made public. The online streaming service had previously predicted a net loss of 2 million subscribers for the second quarter, which is during the period between April 1 and June 30. But luckily this prediction didn't turn out to be true. During the first quarter, Netflix faced a decline of 200,000, as well as 700.000 subscribers from Russia and Ukraine due to the ongoing war.
Netflix addressed in its Q2 letter to shareholders that at present it has 220.67 million subscribers all over the world. They're expecting to restore subscribers and earnings in Q3. A gain of 1 million subscribers is estimated during the period of July 1- Sept 30.
Briefly, Netflix has lost 1.3 million subscribers from the U.S. and Canada alone, the numbers didn't move in Latin America, but another loss of about 770,000 was seen in Europe and West Asia and grew by about 1 million subscribers in Asia Pacific region.
In terms of the financial flow for Q2, Netflix reported weakened earnings per share of $3.20 on $7.97 billion in revenue, with free cash flow for the quarter of $13 million, compared to a loss of $175 million in the year-ago quarter and $802 million in Q1. Its revenue experienced a raise of 8.6% year over year. The operating income for the quarter was $1.6 billion, with a net income of $1.4 billion.
The growth of revenue was particularly strong in the Asian markets. Netflix said revenue increased by 23% year-over-year in the Asian region. The company's Latin America located business saw 19% year-over-year revenue growth.
All of us remember correctly that during the Q1 earnings presentation back in April, Netflix said it would ban password sharing and it would start running ads. It is clear that Netflix has started working in both fields by creating payment plans for password-sharing households in several countries. In August, the company will introduce an additional fee in Argentina, the Dominican Republic, El Salvador, Guatemala, and Honduras that will add an additional "home" outside of the primary account for $2.99 a month. Netflix is also picking Microsoft as its partner in building the ad-supported tier, expected to launch in the early part of 2023.
The forecast for its operating margin for Q3, is most likely expected to drop to 16% from 20% in Q2 and 23.5% in Q3 2021.
Netflix managed to recover because customers would rather watch commercials than pay a monthly subscription fee. And cutting back on password-sharing should help with the subscriptions, too.
Stock movement after publishing the results of Q1 and Q2
During the first quarter of 2022, Netflix's shares sank by more than 35% when the company shared its loss of 200.000 subscribers, this loss was the first one with shocking numbers in a decade.
The effect on the shares was huge, the price moved from $349.61 to $226.19. in just one day.
And looking back the last time the company had such a large decline in a single day was on Oct. 11, 2011, when the stock dropped by 34.9%.
Investors previously had a bullish outlook on Netflix because of the position that it took us as a popular streaming service. Its growth took place during the worst time of our lives - the pandemic because people were bored and searched for different ways to kill the boredom at home. But looking back, the competition expanded as well as more obstacles stood in the way, which put more pressure on Netflix to continue to boost its subscriber base. But instead of growing, Netflix lost the game.
But now having the results of the Q2 report as previously mentioned we can clearly see that's not the case.

How was the stock affected after the release of the Q2 report?
Netflix's stock was down 68% year-to-date leading to the Q2 earnings report.
Analysts say that Netflix now has a target for price growth of $300.
Netflix stock closed Tuesday at $201.63 per share, meaning they jumped 7.5% higher.
But Netflix hit a five-year low of 162.71 on May 12 compared to its all-time high of 700.99 last November, and it is quite a difference.
Now the (stock) market and investors will need to see real success from the ad-supported and password-sharing initiatives before jumping in and buying the stock.
Should you invest in Netflix's stock?
There are bullish and bearish trends that Netflix might follow. The final outcome is hard to predict, keeping in mind the difficulties this company has faced but here are some factors and events that might indicate whether investors should put their funds into buying Netflix stock or simply avoid it for good.
The first positive impact was the final season of Stranger Things, which has become the most-watched English-language TV series in Netflix history. Viewers watched about 335 million hours of the show between the period of May and June.
And the second one is the proof that the company is working on addressing its high costs and is cutting down on expenses. To make its cash flow more stable, Netflix had two rounds of layoffs, just recently.
In May, the company cut down 150 workers, and in June they cut another 300.
On the other side, there are several factors that might impact Netflix's stock in a negative way.
The main worries are 1) indications that subscribers have already peaked in North American markets and 2) forex exchange (FX) headwinds continuing to hurt Netflix's topline.
Finally, strong competition might impact the stock negatively.
Such as Disney+, HBOMax, and Prime Video. HBOMax grew 2% in the last quarter, while Disney+ and Prime Video remained stable. Meanwhile, Netflix lost -2% of the U.S. market share.
But regardless of the price movement and effect on Netflix's stock, traders can always consider CFD trading where you are able to profit no matter in what direction the price of the financial asset (stock) is moving.

Conclusion
Netflix recently released its Q2 report and showed better results than the previous quarter, with a loss of only 970.000 subscribers. The company, which has 220.67 million subscribers, expects to reach 1 million in the third quarter and to recover some losses seen during the first half of the year. Netflix introduced new methods of growing their subscribers base such as: paying for sharing passwords in several countries and ad-tiers with Microsoft.
Netflix's stock grew 7.5%.
For the future, there are some indications to help investors make an investing decision known as events and competition.
LimitPrime © 2023
Categories
---
PREBERITE VEČ ZANIMIVIH ČLANKOV
---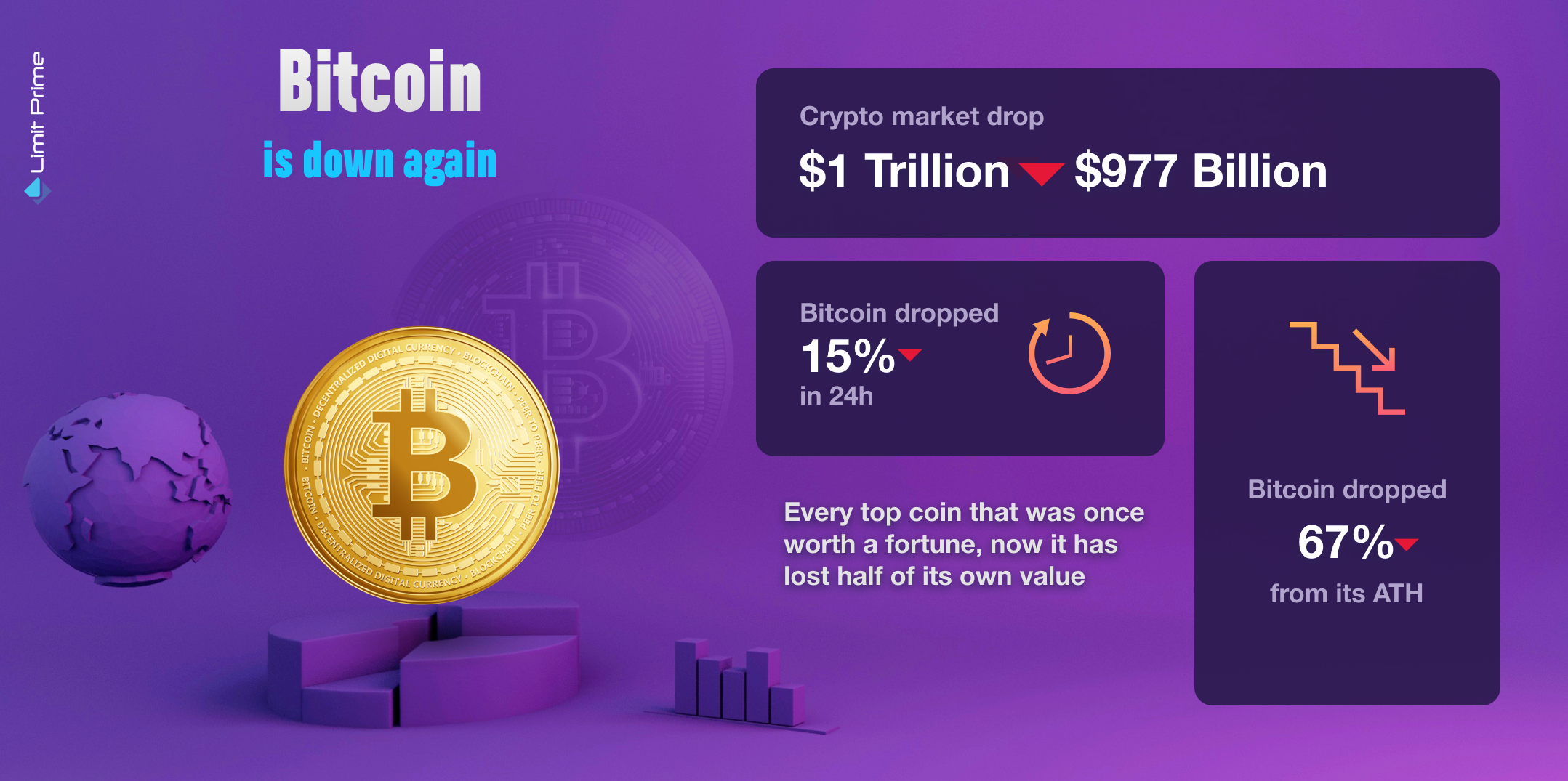 Bitcoin je spet upadel! Kaj je povzročilo zlom trga?Trg kriptovalut je zelo krhko mesto in je tokrat padel na najnižjo točko v letošnje...
Preberite več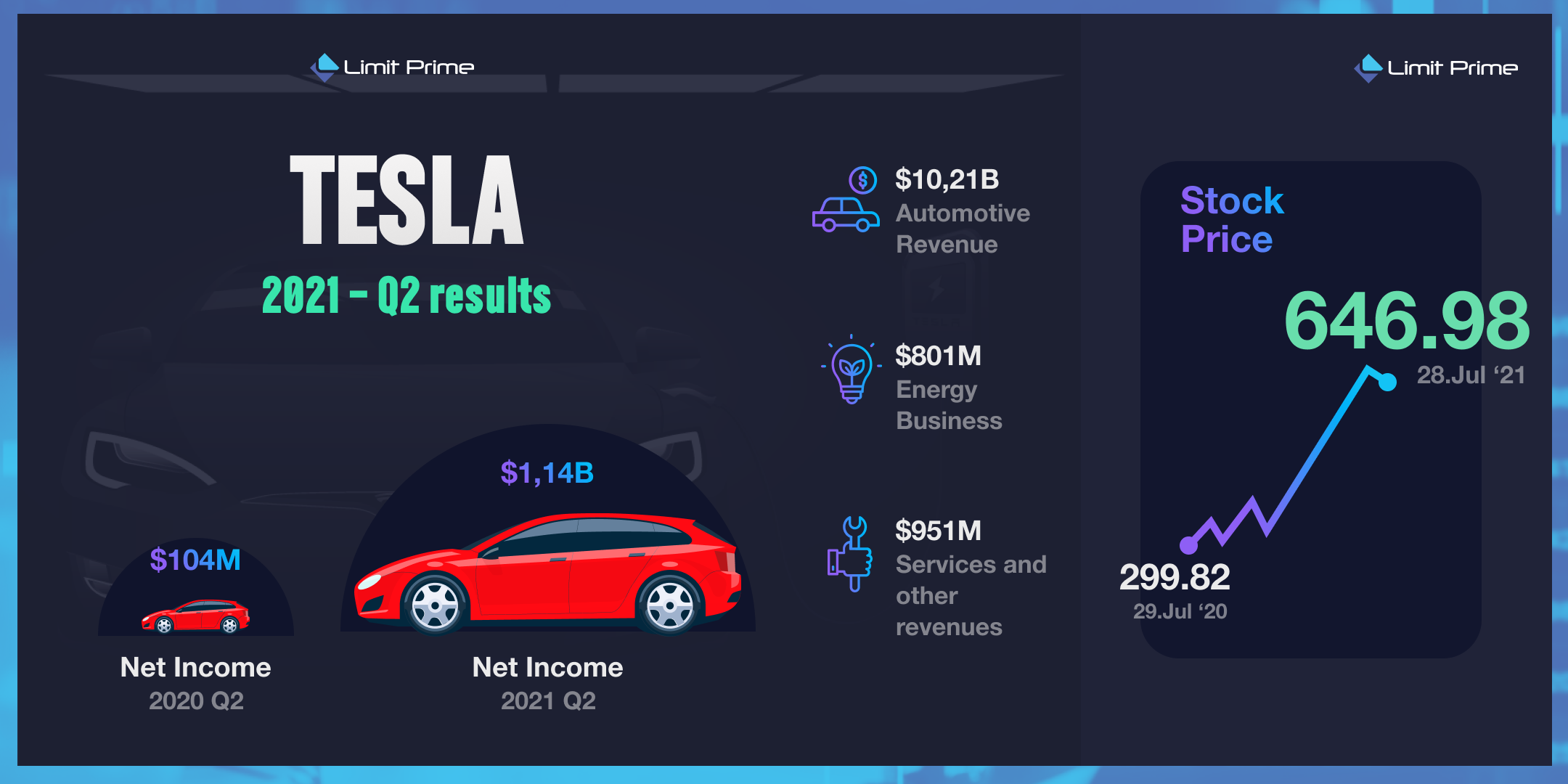 26. julija je podjetje Tesla objavilo rezultate v drugem trmesečju tega leta. Te objave so presenetile vse, saj je proizvajalec elektri...
Preberite več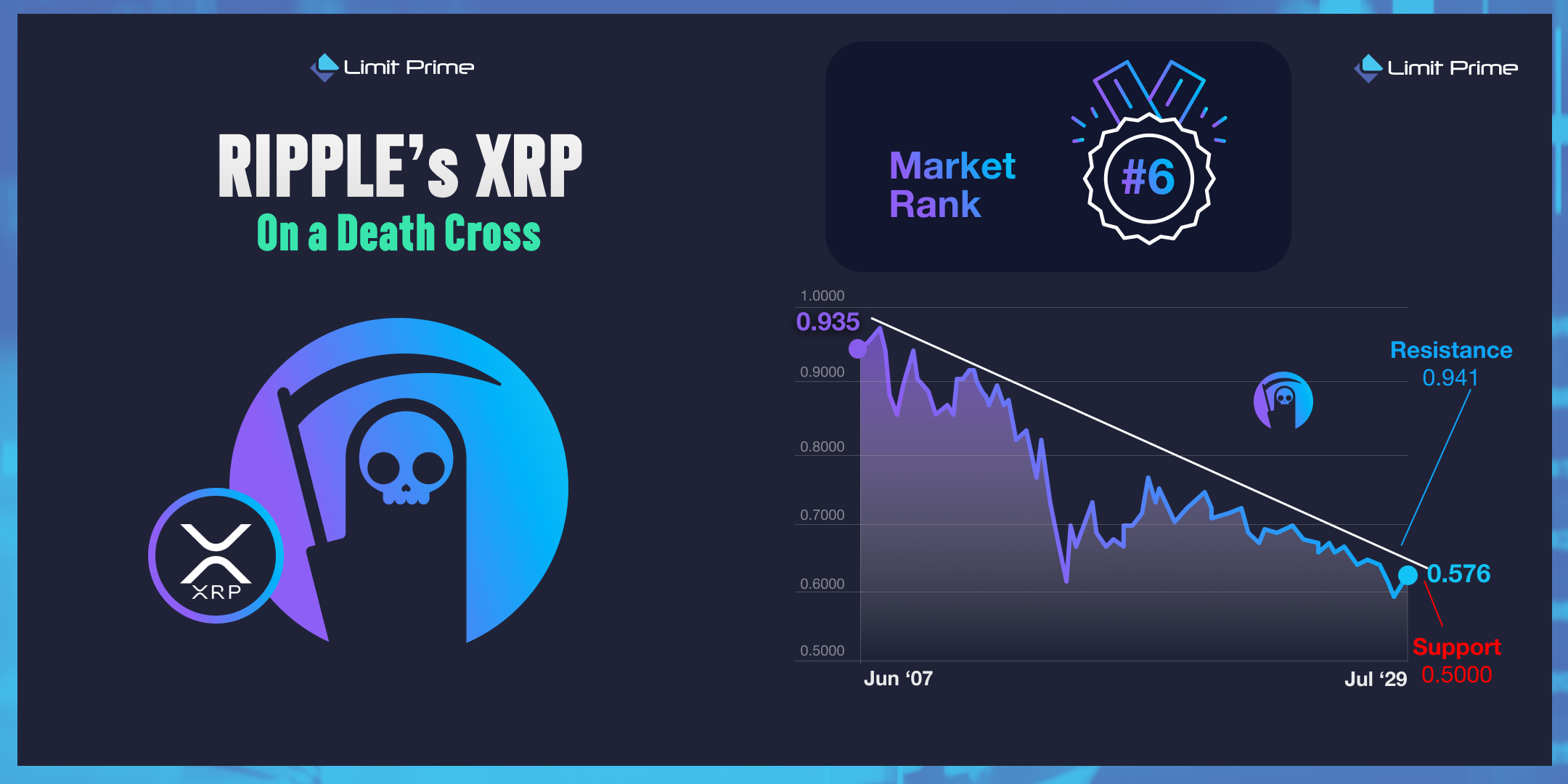 Nedavna razprodaja širom trga je prizadela tudi Ripple in kaže, da je še ni konec.Zdi se, da je za XRP na poti prvi death cross v petih...
Preberite več