What Is The Foreign Exchange Market?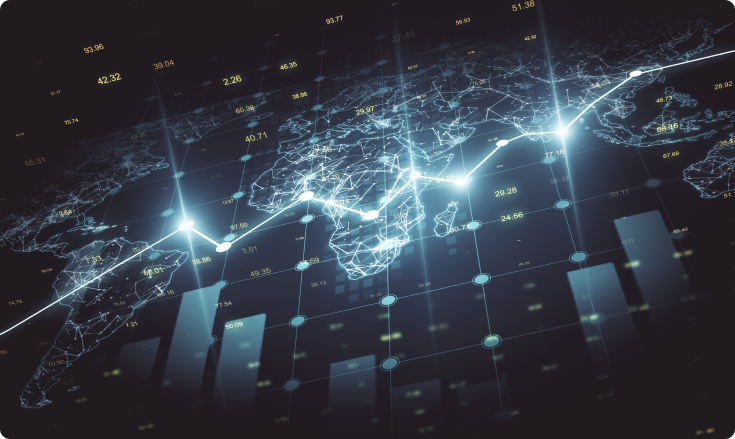 Foreign exchange or simply forex or FX is the process of changing one currency into another, with many daily operations that require us to do so.
Here, we will talk about foreign exchange as a way of making money - what it is and how it works.
People from all around the world are trading on this market, regardless of the country they're living in or the official currency in that country, which makes the foreign exchange market the world's biggest financial market, with approximately $5.1 trillion of daily turnovers.


What is the foreign exchange market?
The foreign exchange market is a global online marketplace where currencies are traded.
It is a network of buyers and sellers who trade the currency among themselves at an agreed price. In this market, currencies of all nations can be exchanged against one another via a specific platform and with the help of a broker. It is important to understand that in this trade, currencies are traded as pairs.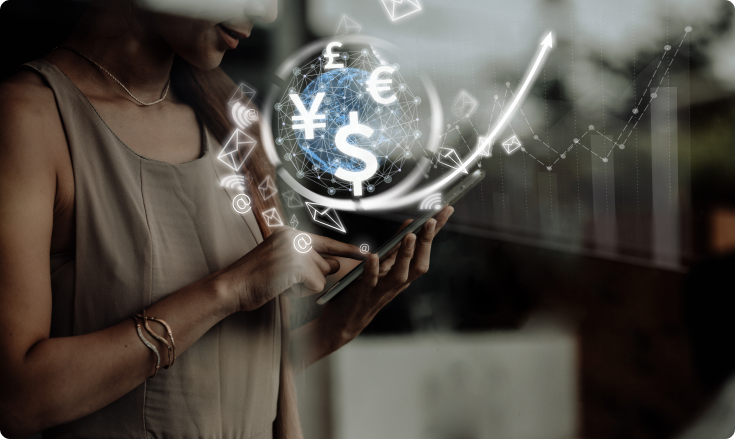 Structure
The foreign exchange market is divided into two categories - the derivatives market and the spot market.
A derivatives market offers forwards, futures, options and currency swaps. These were popular before the development of the spot market. The spot market, also known as the cash market, is a market where a financial instrument (eg. a currency) is traded for immediate delivery.


How to trade forex?
Currency trading was very difficult for individual investors prior to the internet. Because forex trading requires a lot of capital, some time ago most traders were large multinational corporations, hedge funds or high-net-worth individuals. With help from the internet, today, this market is accessible to everyone. Most online brokers offer very high leverage to individual traders who can control a large trade with a small account balance.

To start trading the foreign exchange market, you will need a platform, and the platform is provided by a brokerage house. The brokerage house is then connected to the local bank. As we can see, this is a very simple chain, consisting of only two parties and yourself.

When investors enter an exchange platform, let's say one of the most popular, such as MetaTrader 5, they will see the list of pairs that they can trade with. Once a pair is chosen, the trade can begin. Considering factors such as the trend that a pair has had recently, analytic forecasts and news, bulletins, geopolitical situation, etc., an investor analyzes the future behavior of it, and chooses whether to buy this pair or sell it.



Conclusion
The foreign exchange market is the market where you can trade with all world currencies online. Currency exchange is important to all of us in order to conduct foreign trade, international business, or tourism.
It's very easy to open an account and start trading. With a licensed and supportive brokerage house, your capital will be safe, you will have many trading options and advantages, as well as an opportunity to withdraw money at any time.


Sources Consulted:
1. Bradfield, D. The history of forex. https://www.dailyfx.com/education/beginner/history-of-forex.html
2. Morratt, B. Forex trading history - how Forex trading started. https://www.expertinvestor.net/forex/guides/history/ (2020)
3. Smith, T. Spot Market. https://www.investopedia.com/terms/s/spotmarket.asp (2020)
4. Snow, R. What is Forex? Forex Trading Explained. https://www.dailyfx.com/education/beginner/what-is-forex.html
5. What is forex and how does it work? https://www.ig.com/en/forex/what-is-forex-and-how-does-it-work
6. Chen, J. Learn About Trading FX with This Beginner's Guide to Forex Trading. https://www.investopedia.com/articles/forex/11/why-trade-forex.asp (2021)
7. Lioudis, N. What Is Foreign Exchange? https://www.investopedia.com/ask/answers/08/what-is-foreign-exchange.asp (2020)
LimitPrime © 2022
Begin to invest and
start earning today!
Categories

Do you need personalized assistance?
---
READ MORE INTERESTING ARTICLES
---